MINT CABIN REFRESH
JetBlue Mint Suites and introducing the JetBlue Mint Studio™
Mint is JetBlue's innovative take on premium travel. First launching in 2014, we knew the refresh of this beloved product would be an exciting challenge. Guided by customer insights and crewmember feedback, this striking evolution of Mint is designed to provide adaptive space, privacy, and the comforts of home, a concept we call 'seamless living .' Customers can relax, sleep, work, and enjoy a great meal, just as they would on the ground.
Starting with Thompson Aero's revolutionary Vantage Solo seat and working with
Acumen
, we customized every inch to create an unparalleled JetBlue experience for our narrow-body aircraft. Each Mint seat is a suite with direct-aisle access and a personal door, 17-inch pivoting monitors, thoughtful stowage, functional surface area, and personalized mood-lighting. We are also proud to introduce the Mint Studio, an extended suite in the front row, featuring everything the Mint Suite has, but with an even larger 22" pivoting monitor, an additional guest seat, and a vanity closet.
The JetBlue Mint brand plays a bolder role in the trim and finish bringing residential touches into the cabin. Subtle mint leaf patterns play across the Kydex-infused suite walls. Pressure-formed white door panels sport sculptural curves of the mint leaf icon. The tray table has a mint-leaf-shaped woodgrain inlay. Pops of cobalt blue await in stowage compartments, plus a cheeky morse-code pattern on top of the side stowage, allowing customers to see items stashed inside.
Not all the design elements rely on graphic branding—we want customers to feel at home, after all. The faux-concrete sconce is a nod to JetBlue's hometown NYC with accent lighting controlled by the customer for 'Relax' or 'Awake' moods. The woodgrain texture and tone add warmth to the space. The gradient on the suite wall brings light in from the window and simmers to our darker blues by your suite door to open up your personal space while maintaining privacy. Lux Ultaleather seatcover material and Ultrasuede suite walls offer softer, more inviting textures.
The Mint Suite and Mint Studio both feature seat cushions by Tuft & Needle. The collaboration with T&N started with integrating their adaptive foam into the seat itself, followed by designing a seat cover that visually reflects the seat's coziness. By stitching the Ultaleather to a layer of backing, rather than laminating the layers, we could maintain the supple texture and breathable qualities. The horizontal stitching creates a quilted look, bringing both comfort and style to the seated and lie-flat experiences. With the innovative integration of T&N foam in the seats and the T&N-designed pillow, blanket, and snooze kit, relaxation is the top priority for our customers.
The new Mint Suites and Mint Studio will fly starting in the US domestic market on new A321 NEOs in 2021 before launching JetBlue's inaugural flights to the UK on A321 NEO long-range aircraft.
Take a video tour of the new Mint cabin
JetBlue Mint Suite
JetBlue Mint Studio™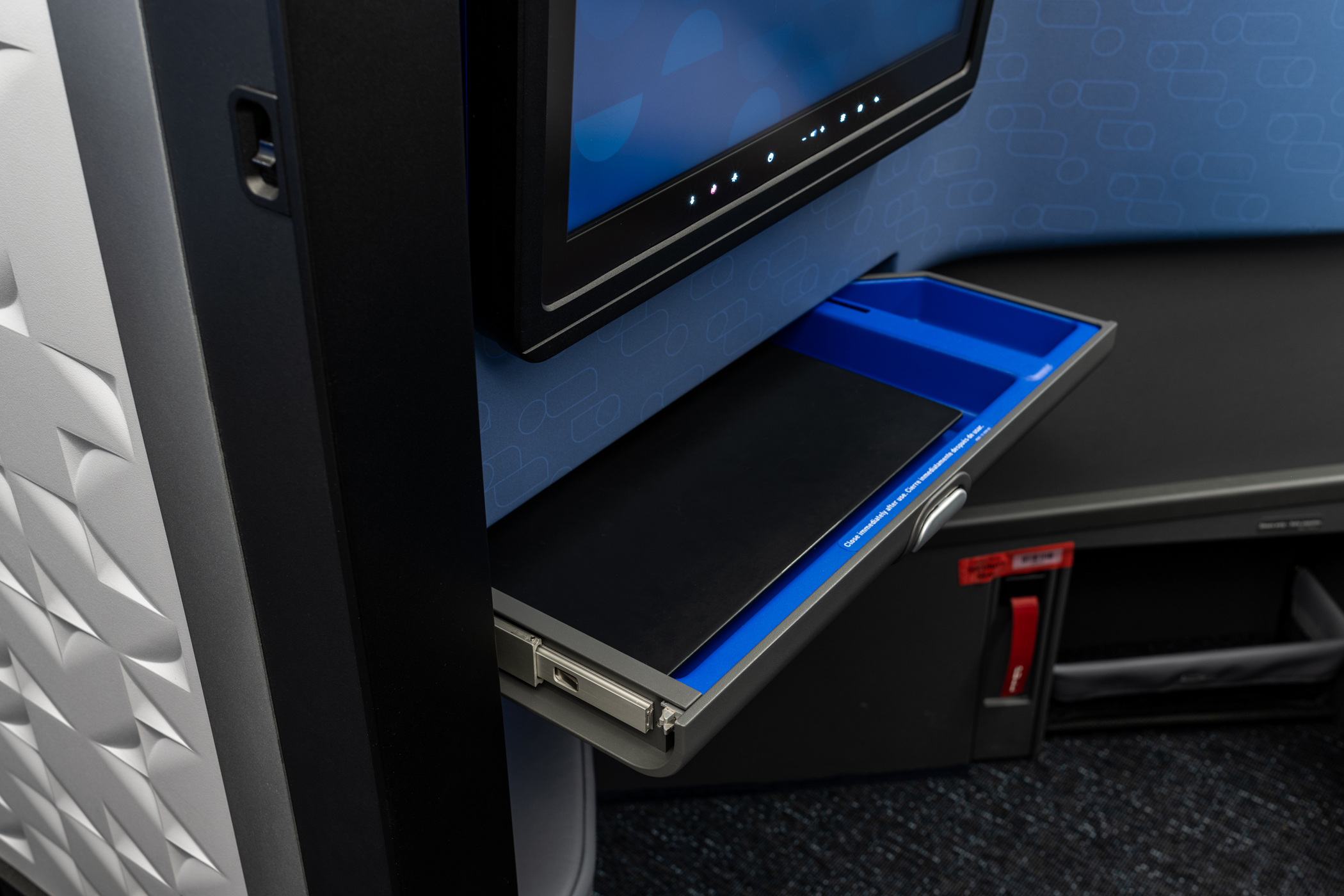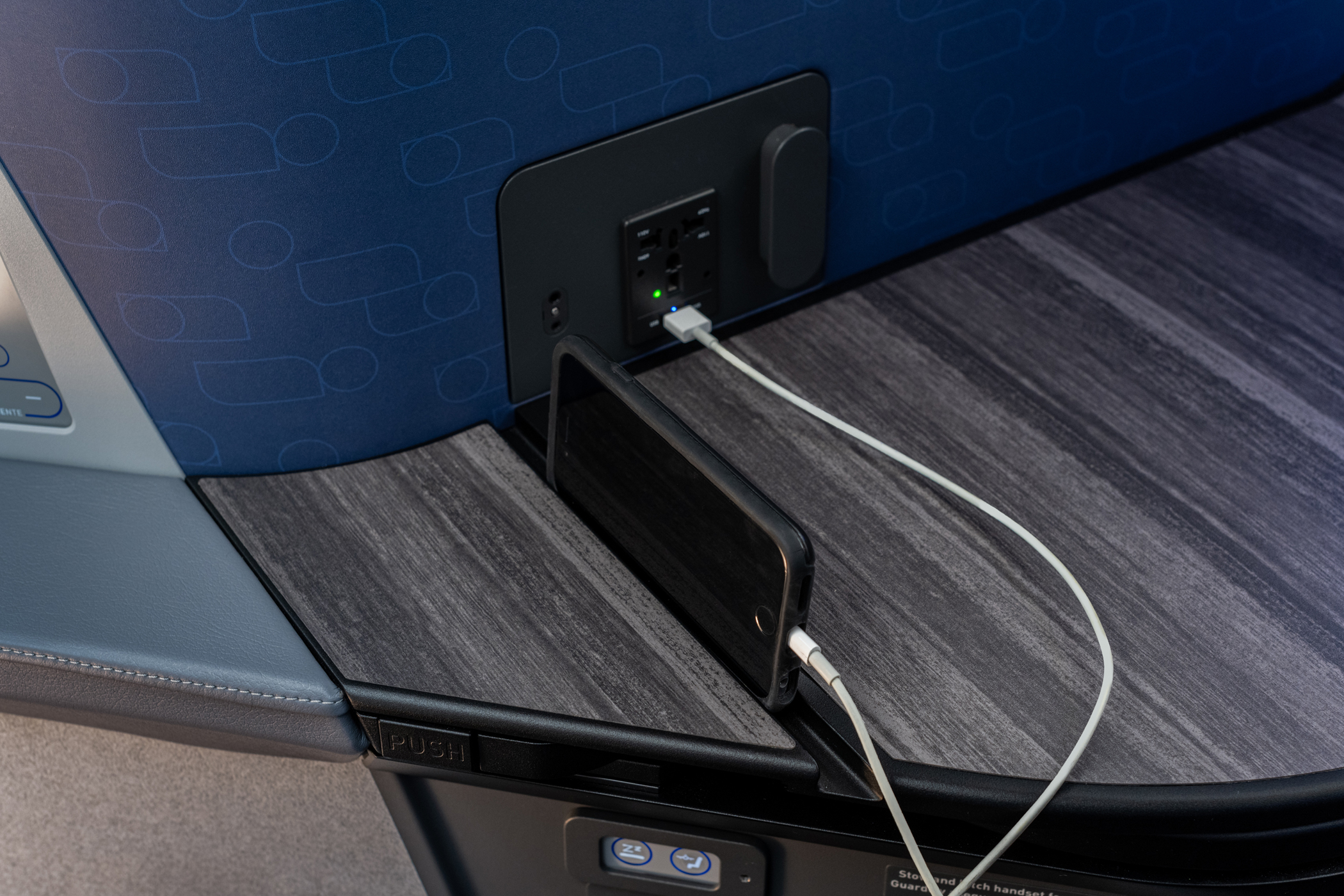 Thoughtful stowage
Development process
Product Development Director: Mariya Stoyanova
Mint Product Development Lead: Drew Litavis
Design Partners: Acumen Design Associates; Daniel Clucas, Mike Crump, John McKeever
Mint Product Development Art Direction/Design: Ciara Cordasco