RETROJET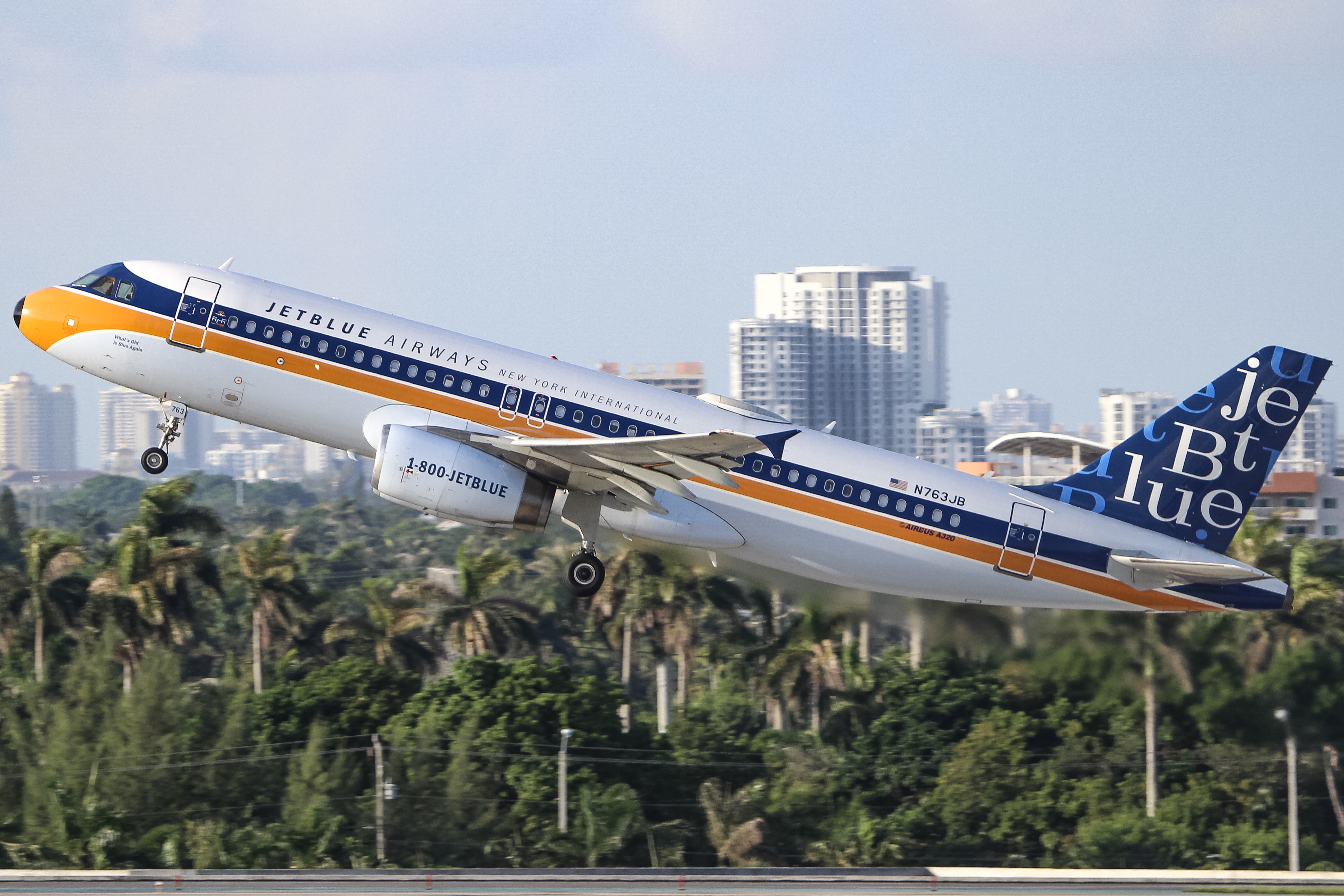 Photo: Anthony Faraone (@Aviation_ftlauderdale)
Airlines often honor the legacy of airtravel and brand history by painting a new plane with a livery from the past. JetBlue is a relatively new airline (only 17 years old!) and wanted to get in on the fun of a retrojet. This lead to the unique challenge of branding the airline as it might have looked in the 60s.
To get a feel for the design language of the 60s, I went to the
Herb Lubalin Study Center of Design and Typography
. There, I was able to identify typefaces, color palettes, and graphic execution emblematic of the time.
The true challenge was finding a balance between the current brand, brands of the mid-1960s, and how the "old" JetBlue would have informed the "new" JetBlue. Brand signatures like our dark blue and playful tail patterns were treated as they would have been in the 1960s. Type choices, crewmember uniforms, and amenities took cues from aviation history.
We debuted the aircraft on the re-opening of our seasonal New York to Palm Springs, Ca route. The event included a fashion show with
TWA Clipped Wings
members in their original uniforms and a resort selection from
Trina Turk
. Everyone abord the flight received a custom amenity kit featuring retrojet branded enamel pin, playing cards, postcards, and luggage tag.
Created at JetBlue Airways
Art direction: Lashonne Duncan
Lead Designer: Ciara Cordasco
Designer: Bailey Sullivan
Photos: Zach Caplan, Claudio Cruz